The Hollywood star, Scarlett Johansson, and comedian Colin Jost made a glamorous appearance together at the 76th Cannes Film Festival, attracting a lot of attention.
This marked their first official public outing as a couple, and their presence on the red carpet caused quite a buzz
Scarlett looked stunning with her French waves and subtle makeup, highlighting her features with beige eyeshadow, pink blush, and bold scarlet lipstick.
She wore a beautiful satin gown by Prada, a pale pink dress with delicate white straps that revealed her tattoos—a lamb image under her right shoulder blade and rose flowers acquired in 2017.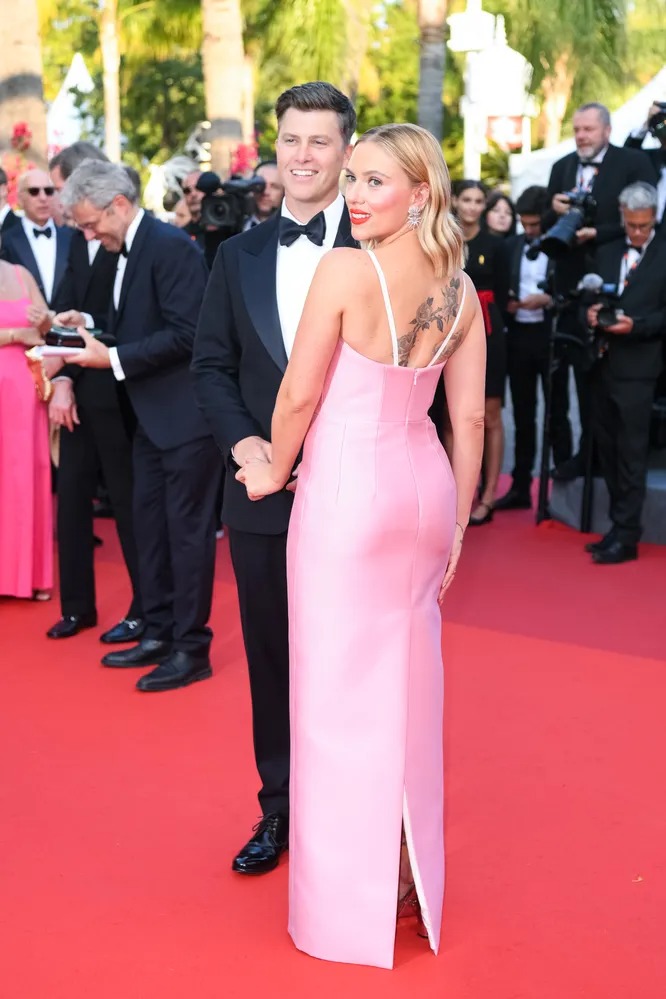 Completing her ensemble, the actress wore silver pumps with high heels and adorned herself with silver star earrings by David Yurman. Colin, her husband, opted for a dark blue tuxedo, a white shirt, and a bow tie, adding a touch of elegance with a golden watch.
The couple exuded happiness, holding hands and openly expressing their affection in front of the cameras. Scarlett looked adoringly into Colin's eyes and at one point gently touched his face.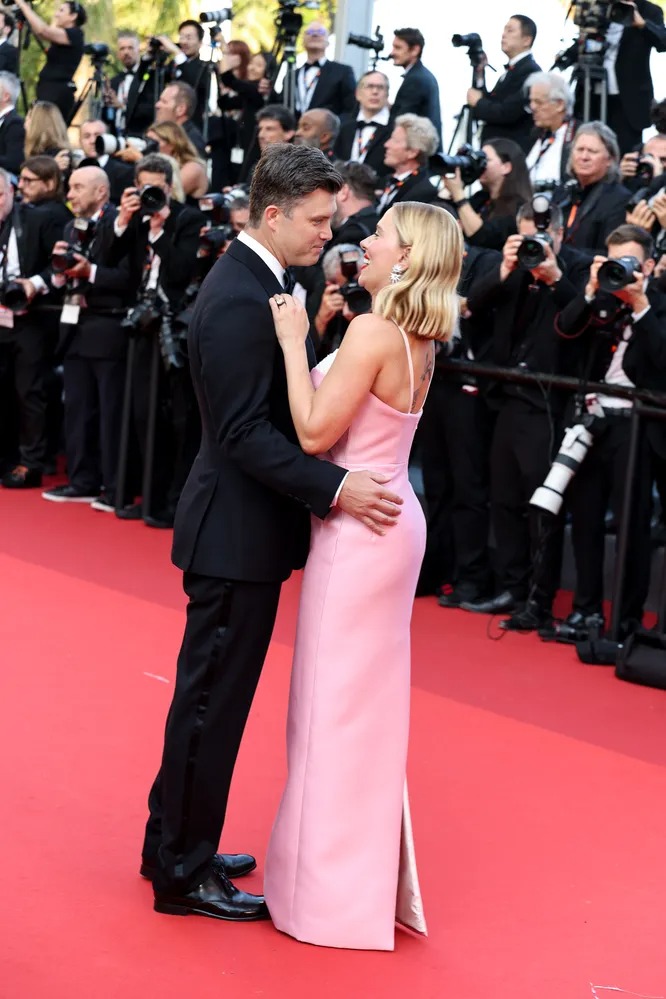 Colin is Scarlett's third husband, and their romance was publicly announced in late 2017. They tied the knot in an intimate ceremony in October 2020. The couple shares a son, Cosmo, who is one and a half years old, while Scarlett also has an eight-year-old daughter named Rose from her previous marriage.
The couple also attended the Air Mail Party, where Scarlett changed her outfit into a light green mini dress paired with white sandals, and opted for a more natural makeup look.
Fans of the actress are thrilled to see her enjoying a rare public appearance with her family. Many expressed their admiration, describing the couple as adorable and happy. Some also commented on Scarlett's beauty and how her radiant smile reflects her happiness.
To find more interesting content, join our Telegram channel.